Contact Me
We would love to hear from you! If you have any questions, feedback, or suggestions regarding our blog posts, please -feel free to reach out to us using the contact information provided below.
Follow Me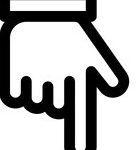 Email: [parulrodhiya9897@gmail.com]
Phone: [91-7078432775]
You can also connect with us on social media:
Twitter: [Your Twitter handle]
Facebook: [Facebook]
Instagram:[Instagram]
We value your input and strive to provide valuable and engaging content to our readers. If you have any specific topics or ideas you would like us to cover in our future blog posts, please let us know. We are always open to new ideas and suggestions.
Additionally, if you would like to contribute to our blog as a guest writer, please reach out to us with your proposed topic and a brief overview of your writing experience. We welcome contributions from knowledgeable and passionate individuals who can provide unique insights and perspectives.
Thank you for being a part of our blog community, and we look forward to hearing from you soon!
Best regards,
[Parul Rodhiya]
[Education Platform]