Insolvency Accounts Individual And Partnership Firm BCOM 1st Year Long Notes
Insolvency Accounts Individual And Partnership Firm BCOM 1st Year Long Notes :- In this post you will get full information related to BCOM Insolvency accounts-Individual And Partnership firm Short Question Answer Study Material Notes Sample Model Paper Unit wise Chapter Wise syllabus of the Content.
---
Section B
LONG ANSWER QUESTIONS
Q.1. Chandra Shekhar finds himself Insolvent on 1-1-2015. you are instructed to prepare his Statement of Affairs as at that date and the Deficiency Account for the three years ended on that date. The information you are able to obtain as to his position is as follows:
Sundry Debtors (Good * 10,000; Doubtful * 40,500, Estimated to produce 20,000).
Shares in cash Ltd. (estimated to produce 91,000) 1,10,000 
Creditors on open account 95,000 
Creditors holding a first charge on investments 40,000 
Creditors holding a second charge on investments to the extent * 30,000 35,000 
B/R discounted (of which 3,500 are likely to be dishonoured) 6,000 
Creditors for rent taxes, etc. (* 1,500 are preferential) 3,000 
Furniture (estimated to realise 3,000) 4,000 
Cash in hand 120 
Stock-in-trade (estimated to realise 30,000) 35,880 
Bills receivable (estimated to realise 7,000) 13,000 
Loss on stock exchange 15,000 
He started business on 1.1.2012 with a capital of 50,000. In the first two years, there was a profit of * 27,500 and in the third year there was a loss of 5,000. He has been allowed interest at 6% p.a. on his original capital for each of the three years. Withdrawals for the whole period amount to *26,000.
Out of his withdrawals, he had purchased jewellery for his wife at a price of 3.000. His wife offered Inis jewellery towards paying the debts of her husband. The jewellery is expected to realise * 4,000. ne nas to pay 4,000 for a gambling loss.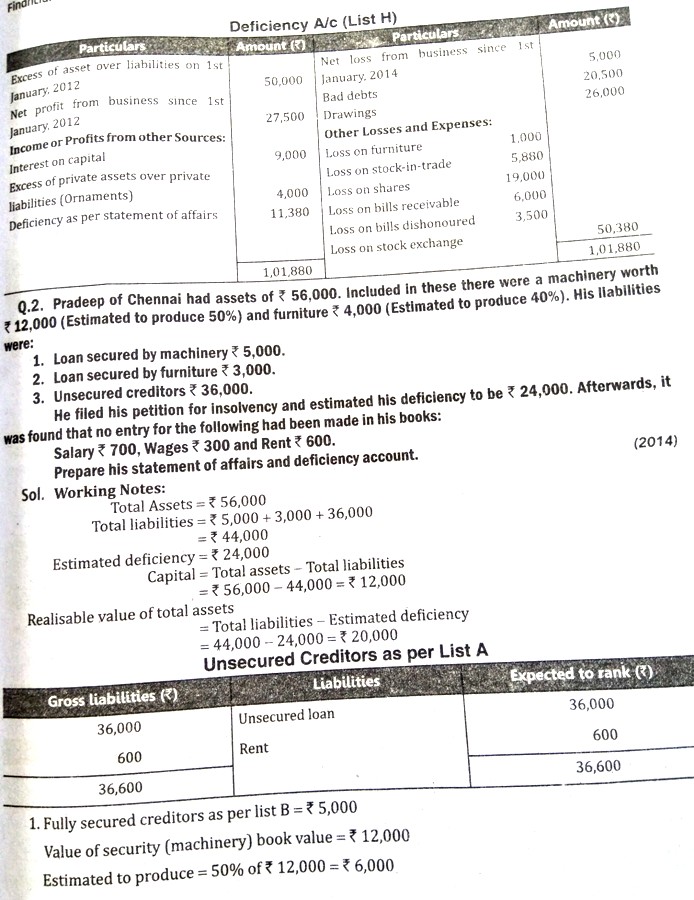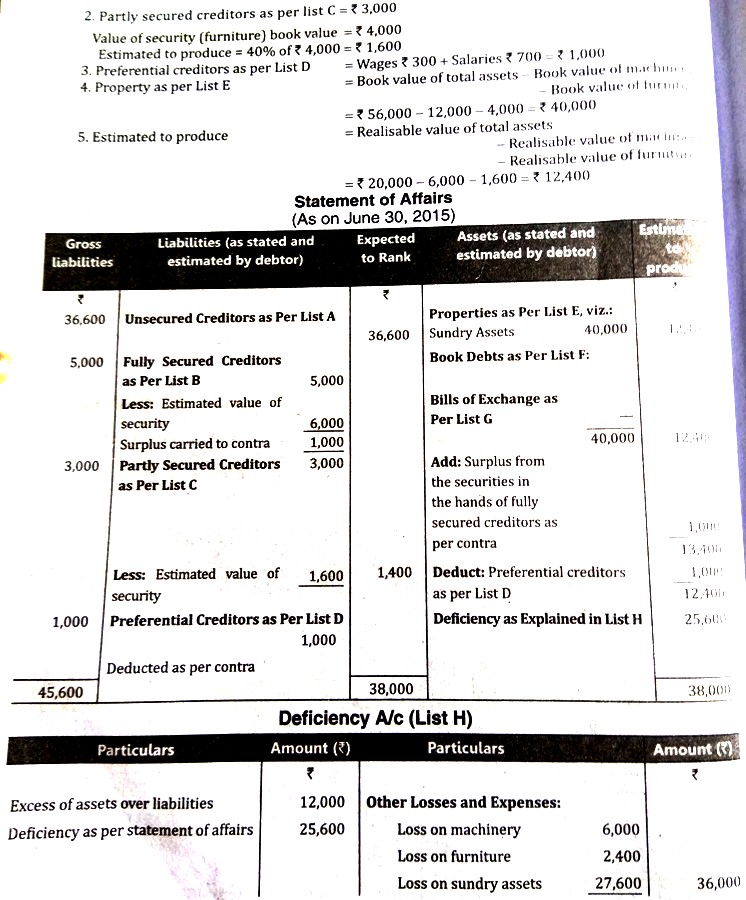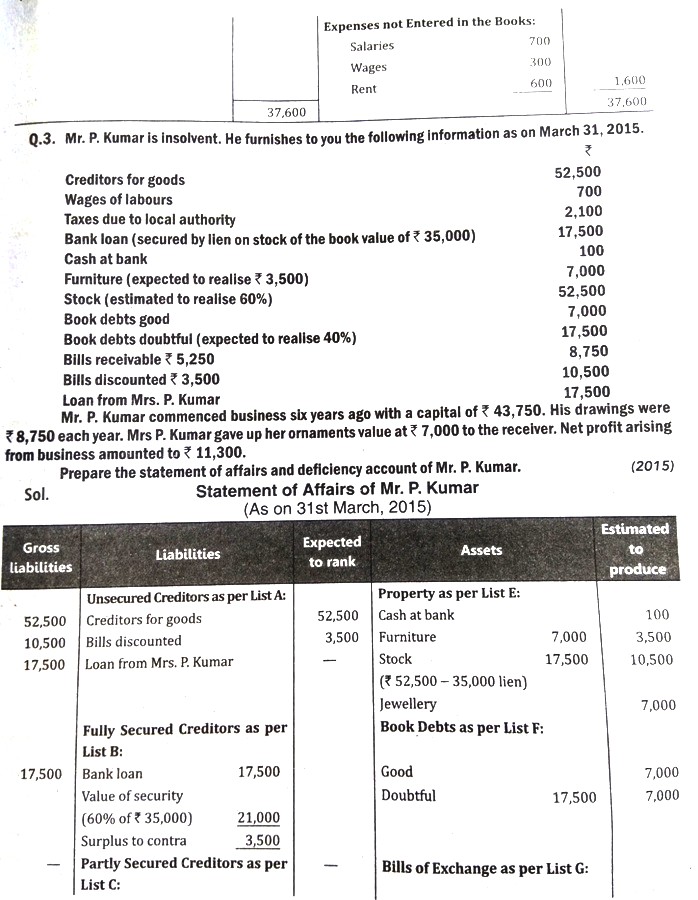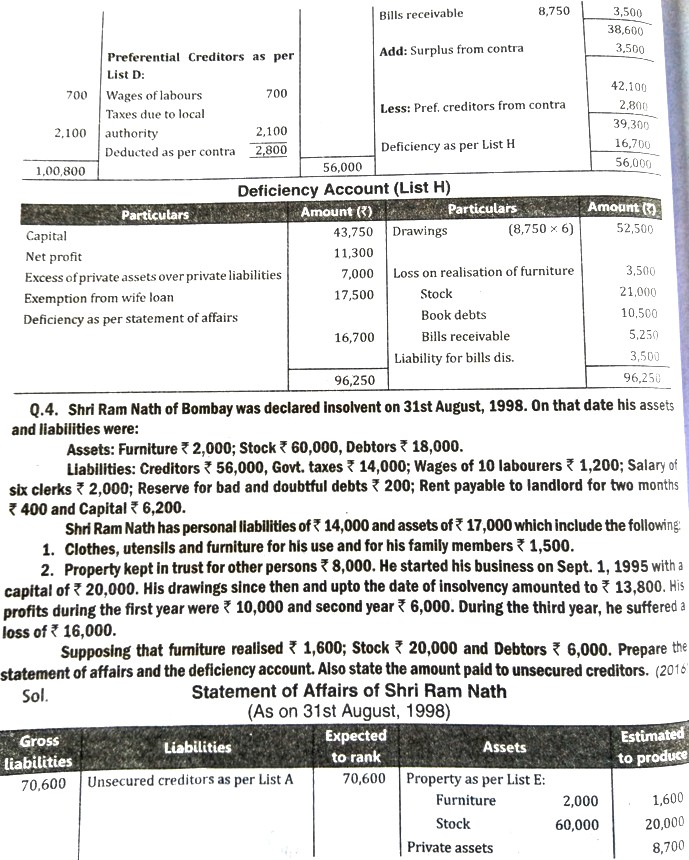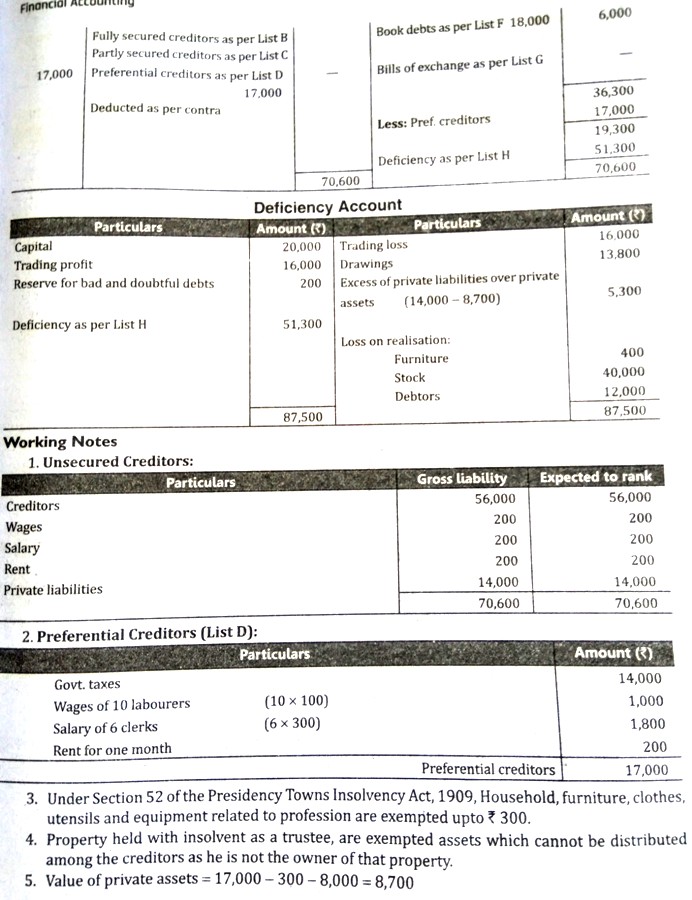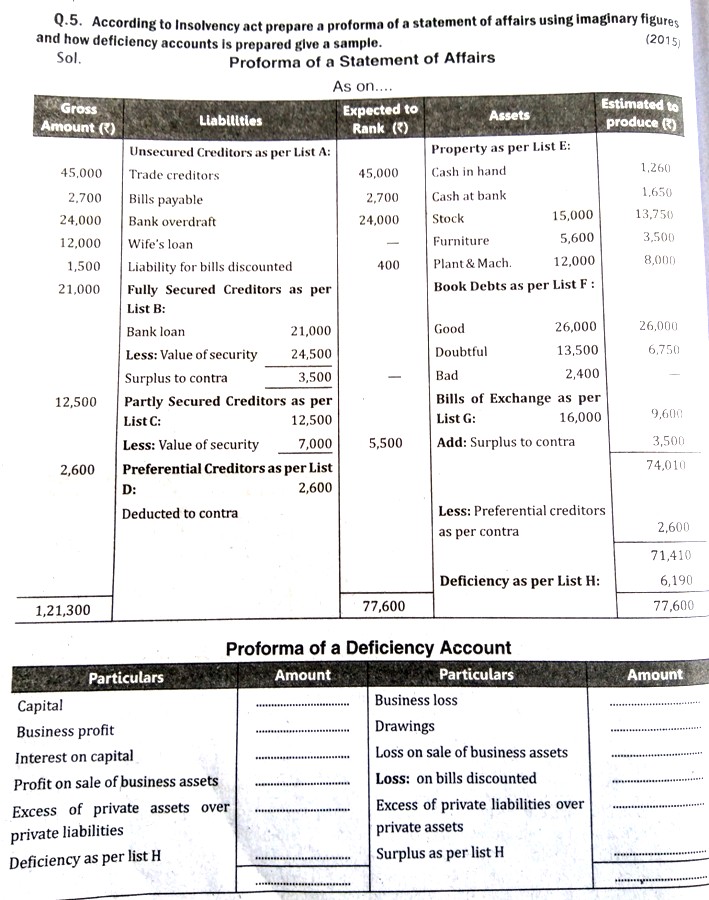 ---
B.Com Ist Year Foreign Trade And Economic Growth Question Answer Notes
[PDF] B.Com 1st Year All Subject Notes Study Material PDF Download In English
B.Com 2nd Year Books Notes & PDF Download For Free English To Hindi
B.Com 1st Year Notes Books & PDF Free Download Hindi To English
B.Com 1st 2nd 3rd Year Notes Books English To Hindi Download Free PDF
B.Com Ist Year Unemployment Short Study Notes Question Answer
---
Follow Me